Dormitory Ton Duc Thang University
Introduction to Ton Duc Thang University dormitory
Dormitory at Ton Duc Thang University (Tan Phong campus) is located in Ton Duc Thang University campus, Tan Phong Ward, District 7, Ho Chi Minh city. It was an investment made with the capital from Government bonds.
Operational mechanism : Financial autonomy, income covers expenses
Motto : Discipline, civilization, effectiveness, safety, sustainability;
Criteria : To serve the learners, to create the best conditions in accommodation, activities and study for boarding students; to supplement to the University's main activities and contribute to the good implementation of the University's objectives and tasks.
Ton Duc Thang University Dormitory includes two blocks with a total floor area of ​​15,994 m2, serving for accommodations for 2169 students. The two blocks are built with beautiful architectural design, are modern and harmonious in accordance with the overall architecture of Ton Duc Thang University. For the purpose of offering students the best condition, inside the dormitory, there are many utility items such as mini supermarket, laundry room and canteen.
Around the Dormitory campus, there is a complex of Sporting event hall, stadium, volleyball court, swimming pool, basketball court, tennis court and outdoor practice areas.
Some pictures of the dormitory: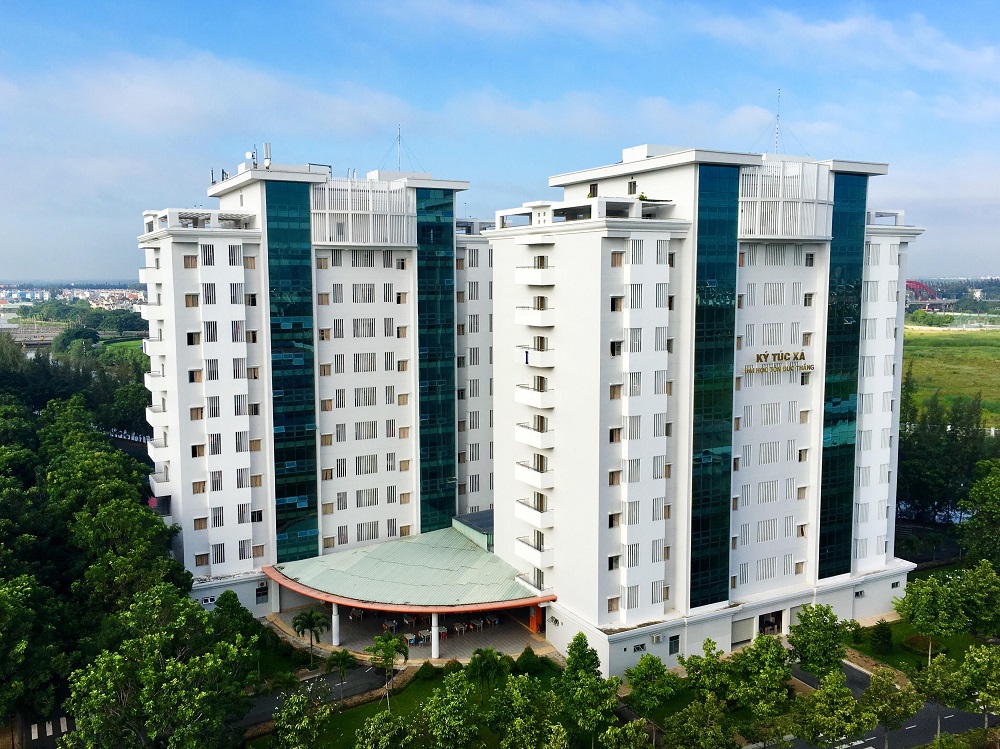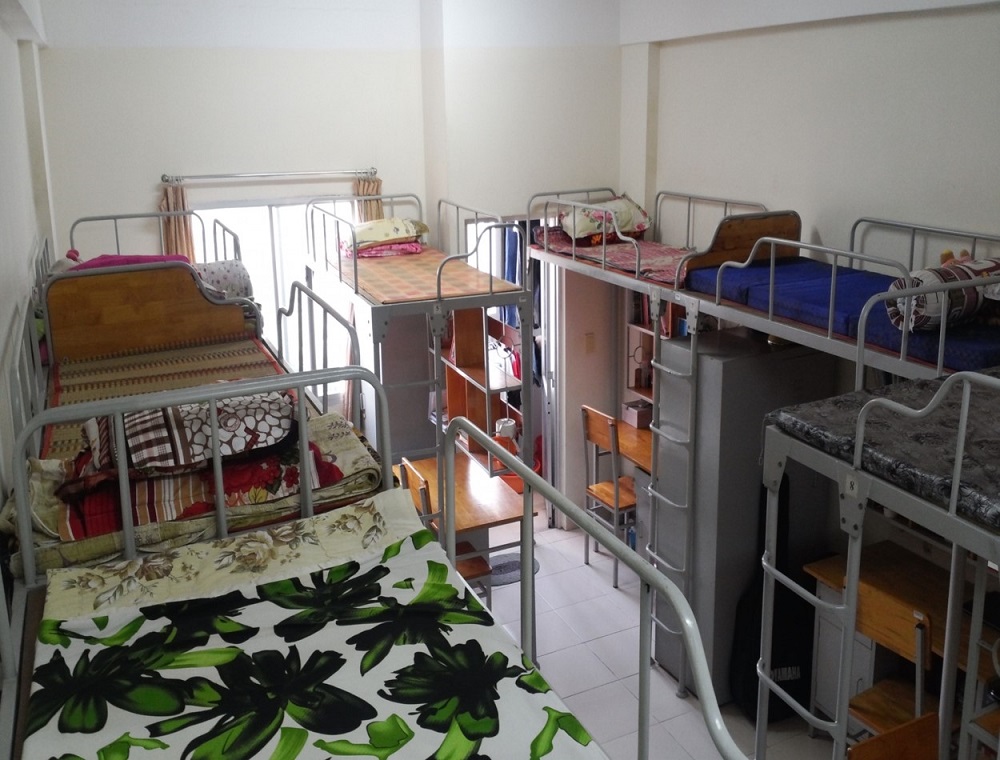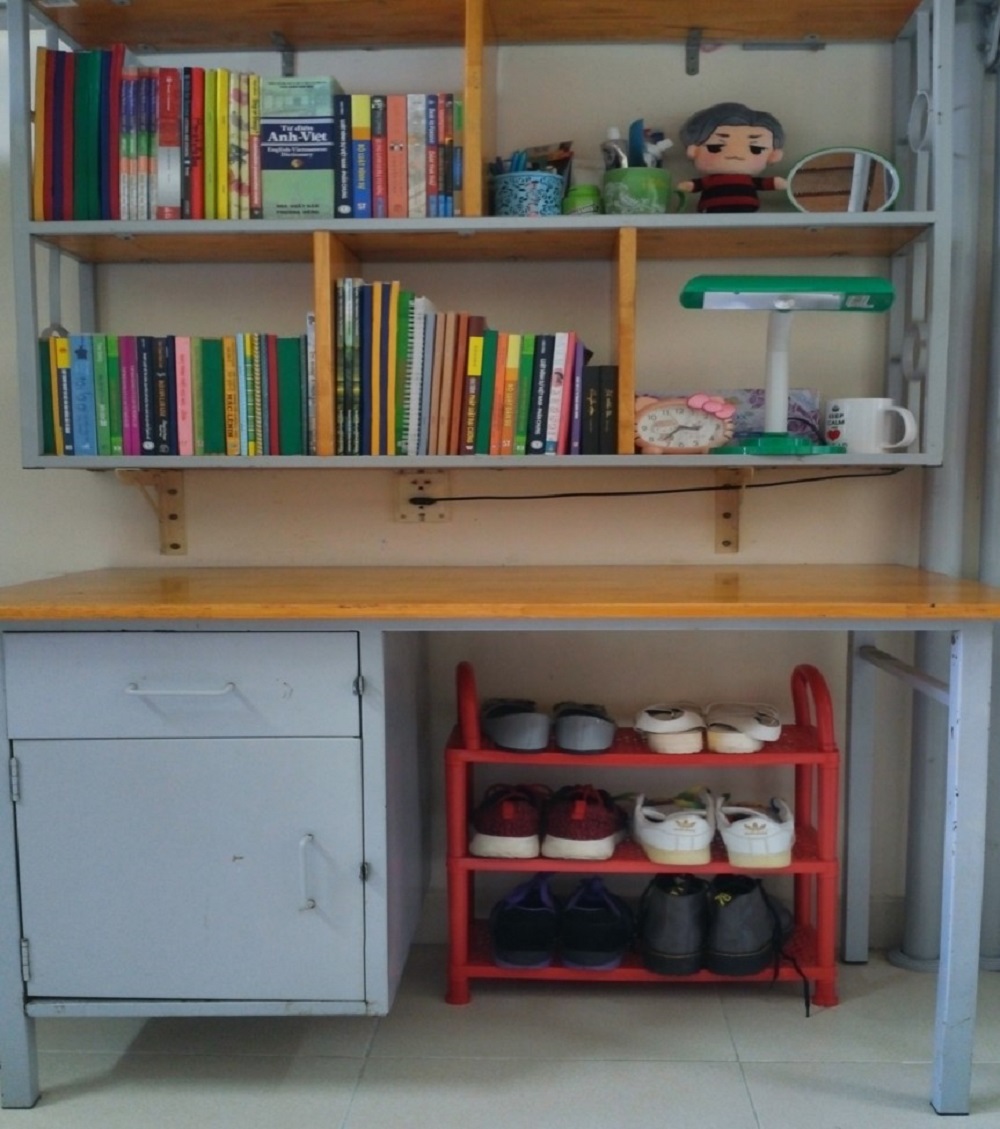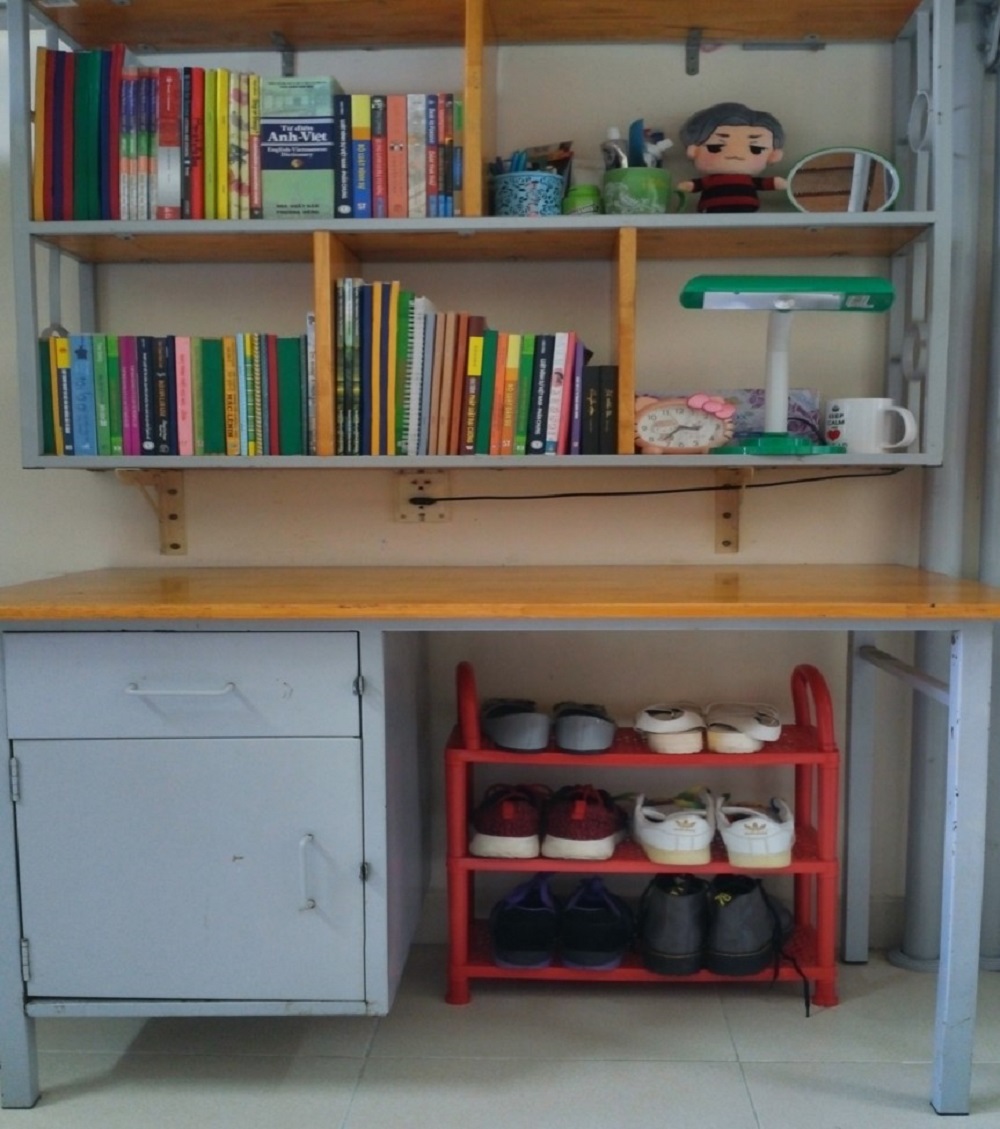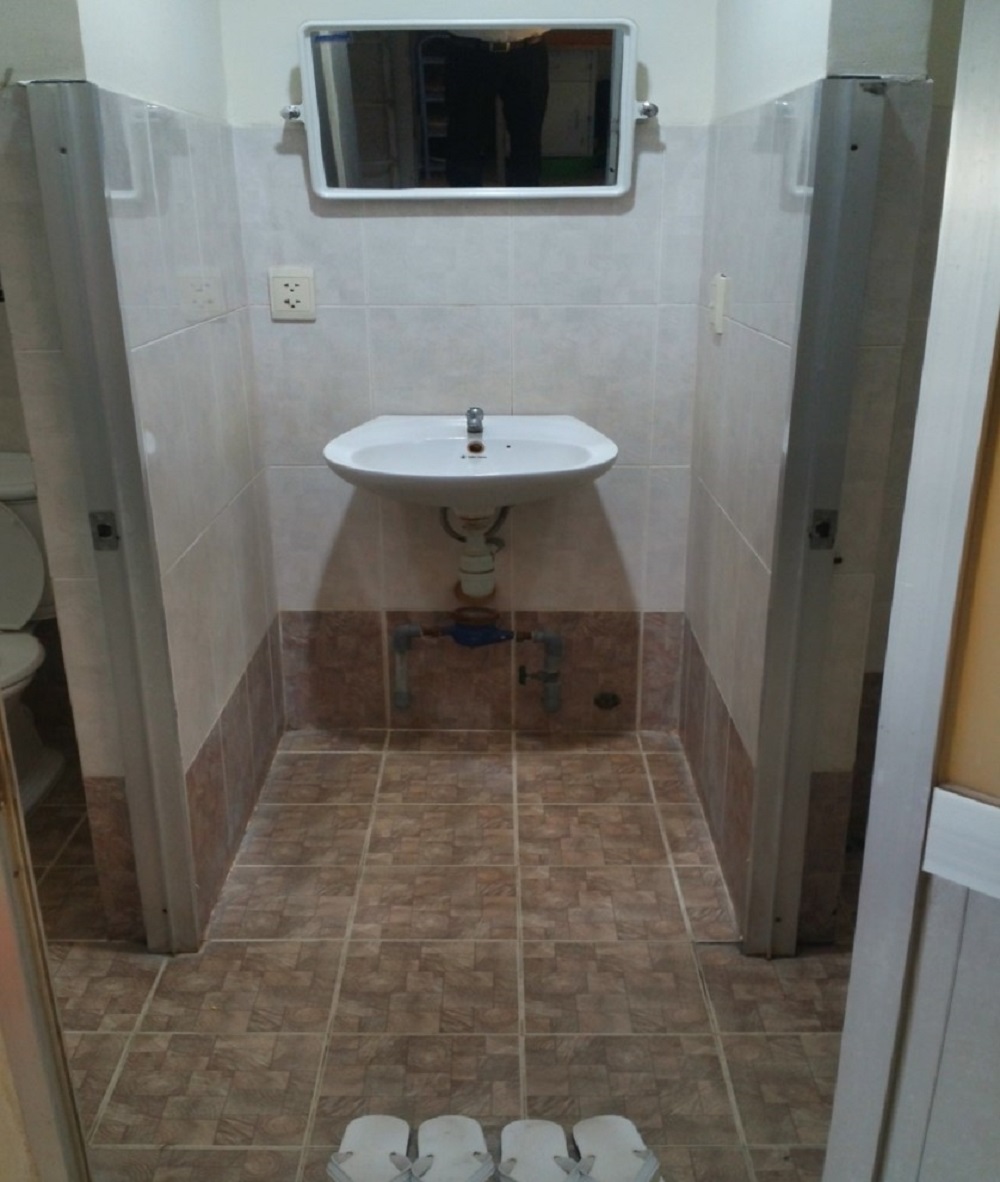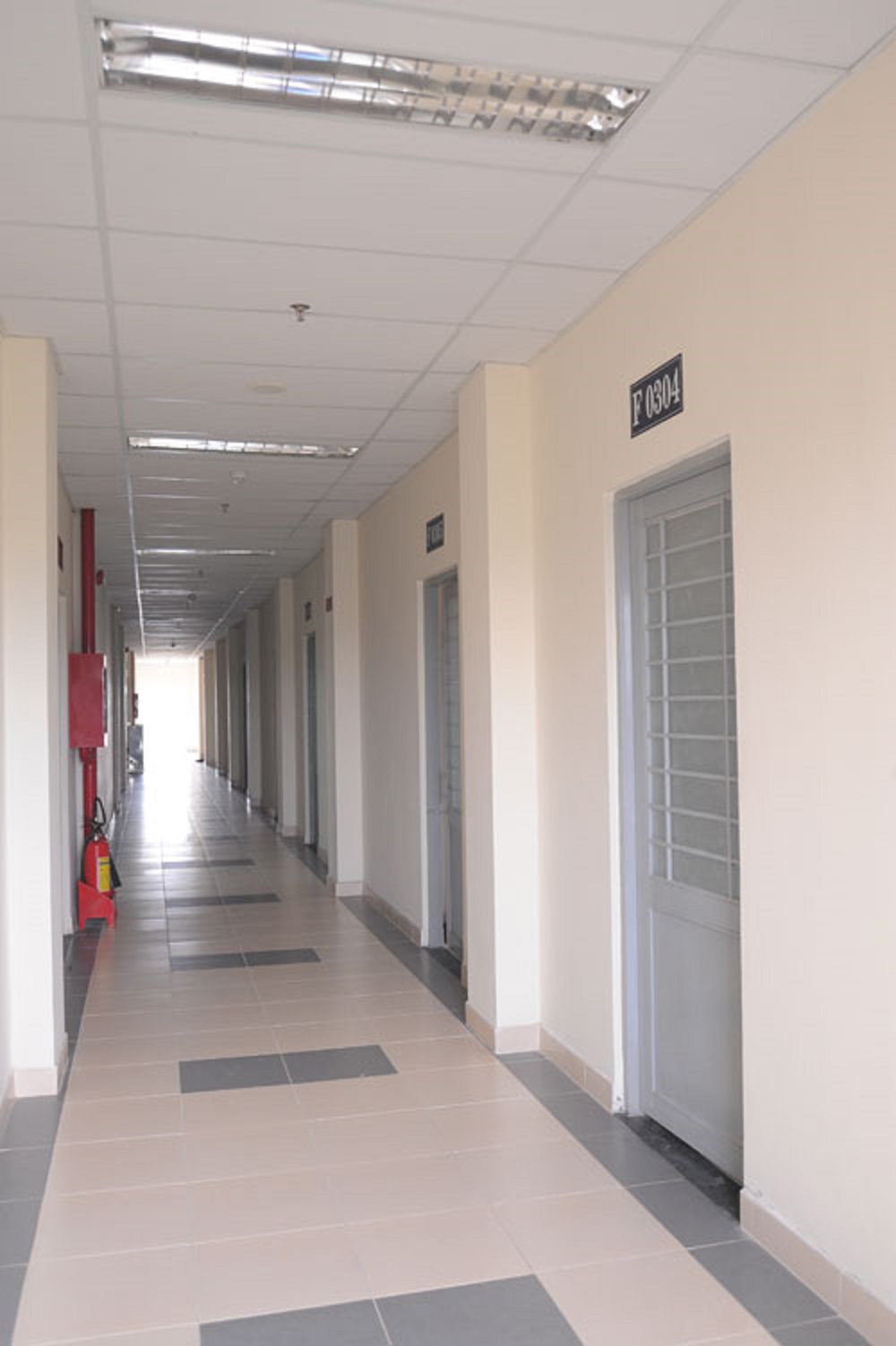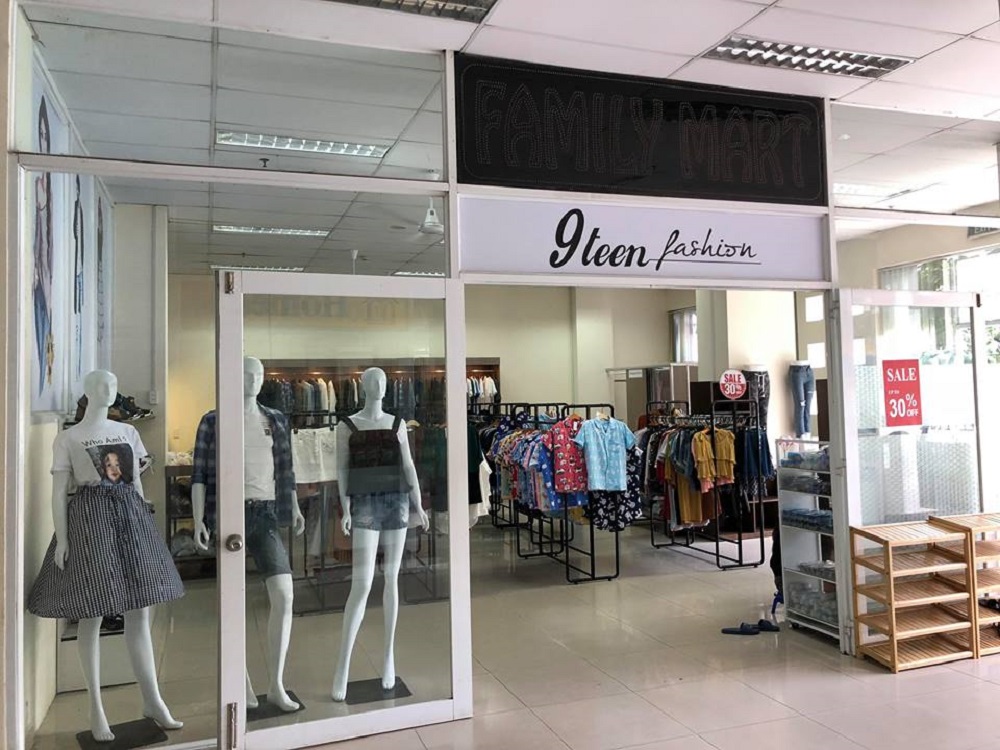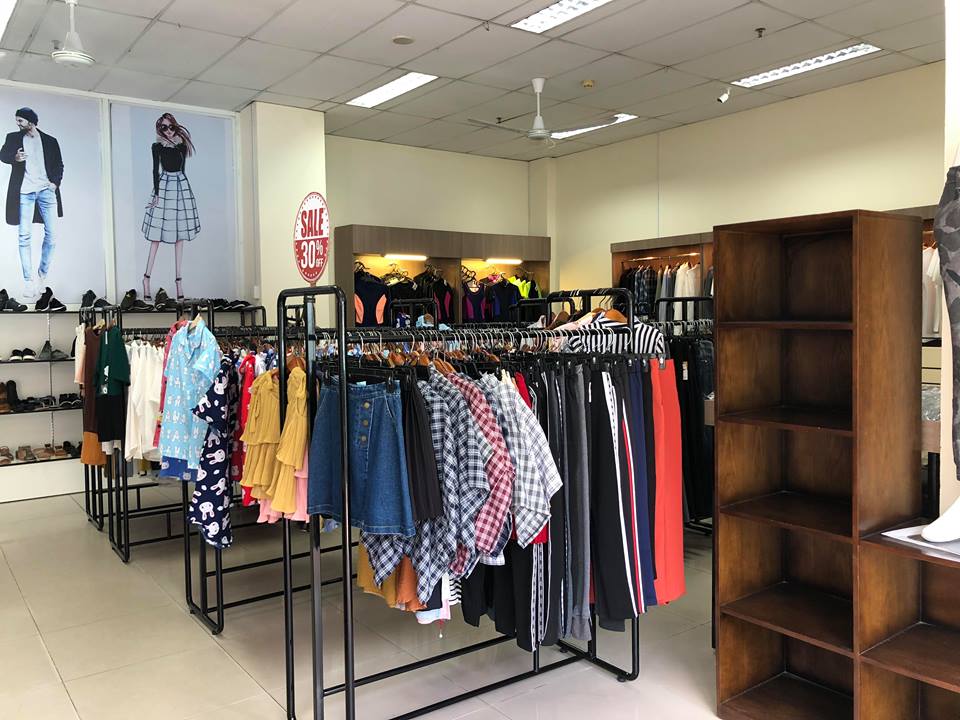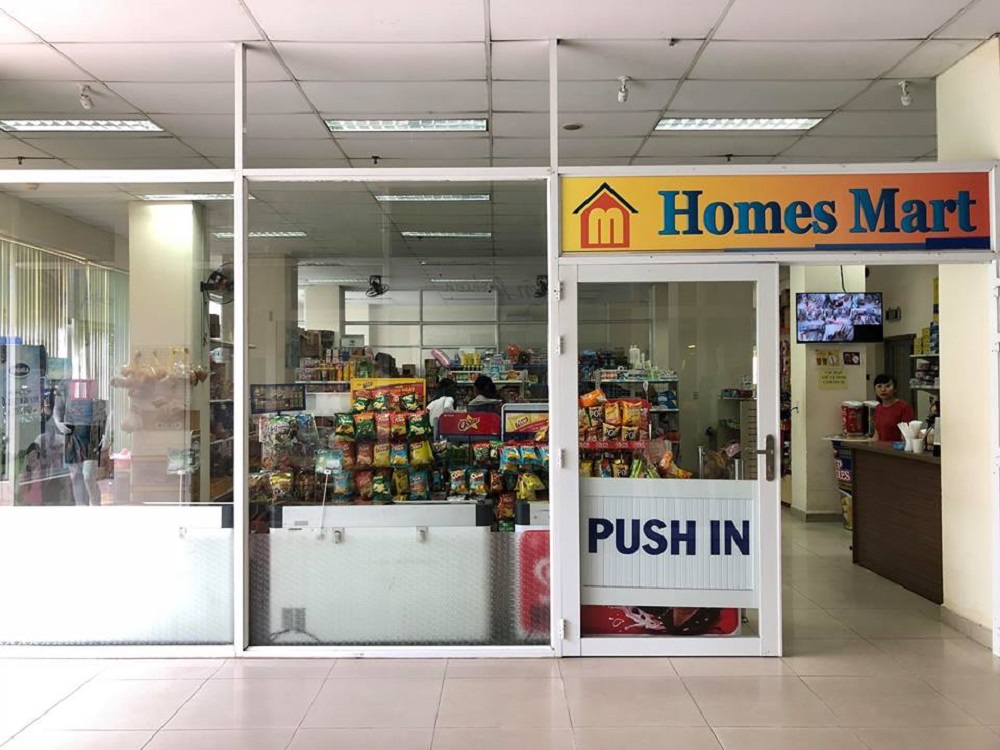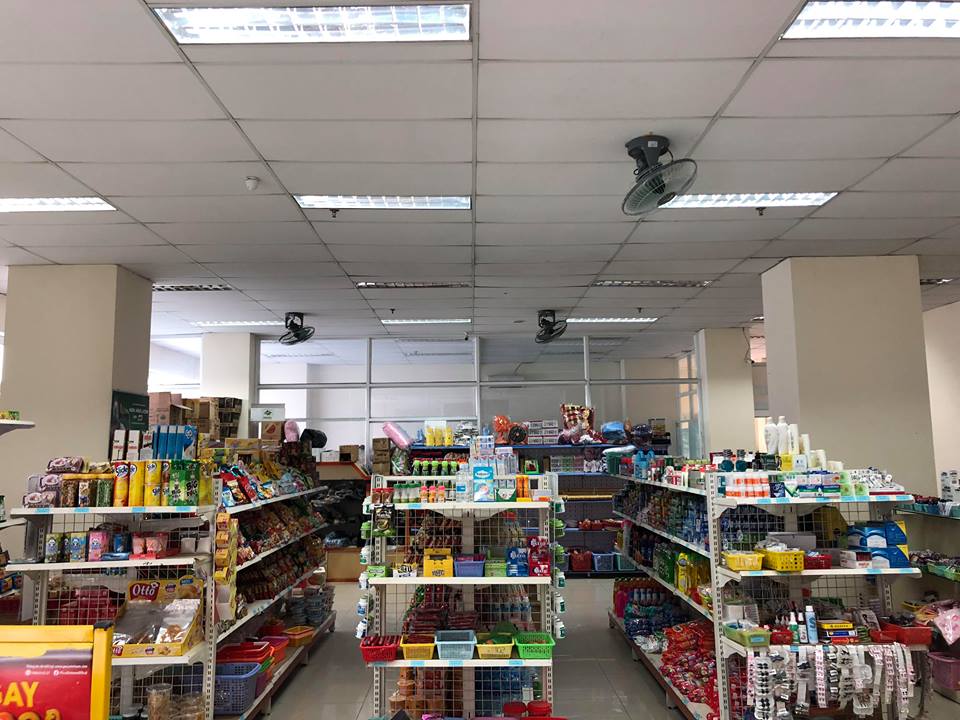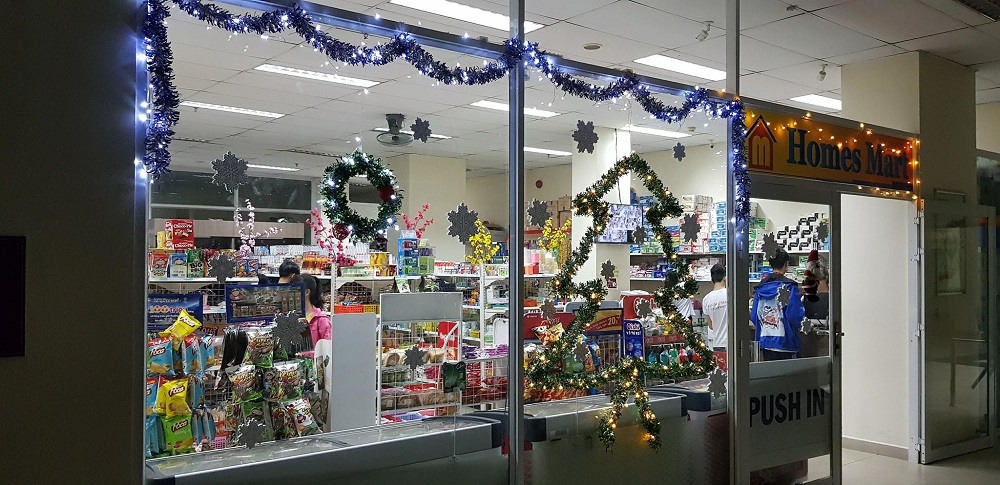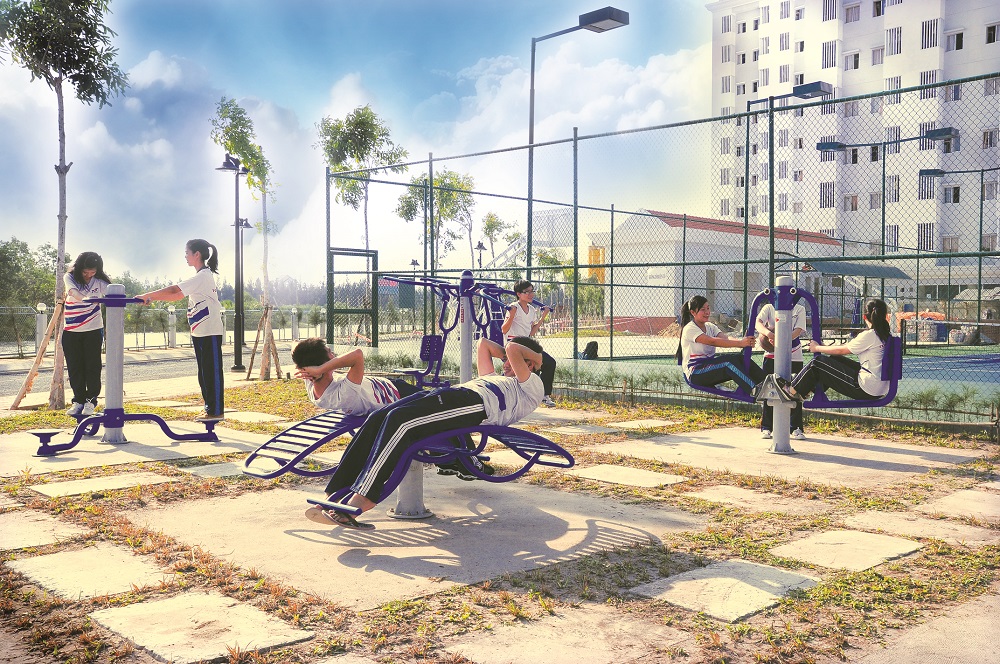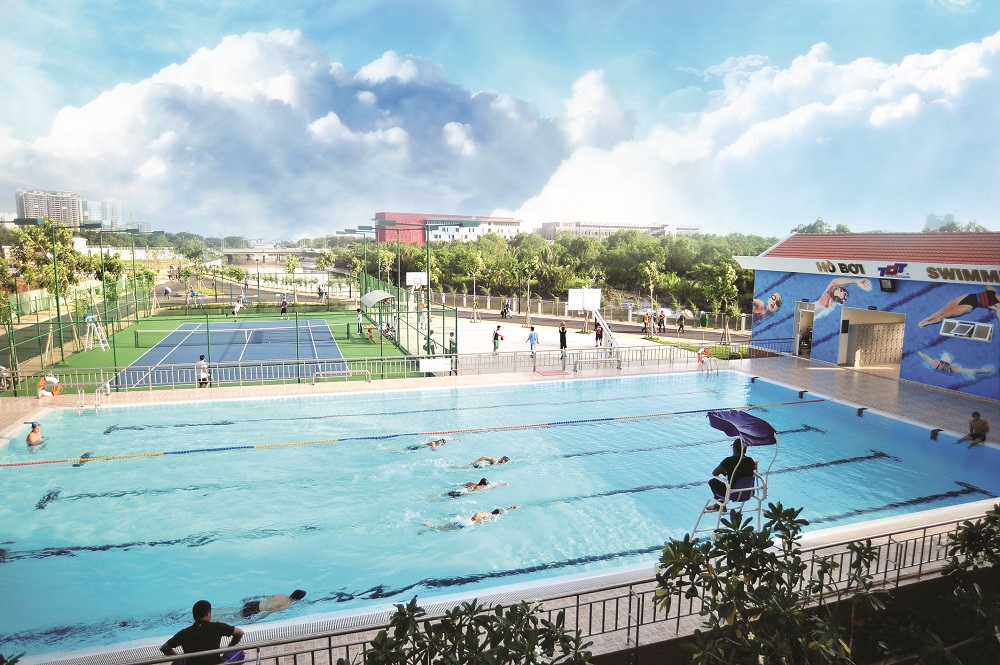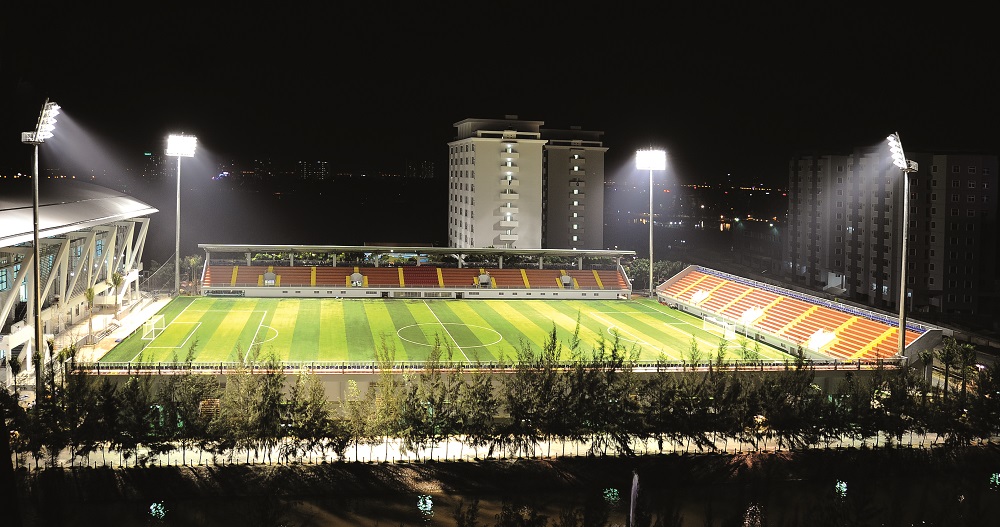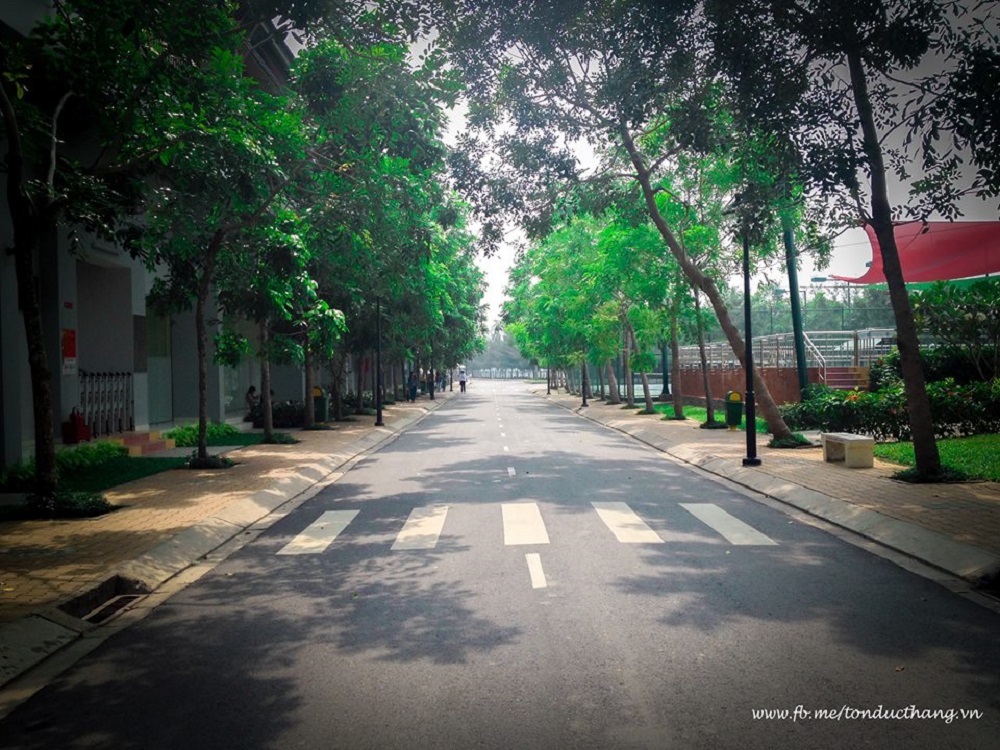 At present, TDTU is building 2 new dorm buildings at Tan Phong campus with the capital from the university. These 2 buildings are expected to be completed and put into operation in June 2019. Each building has 20 floors with a total floor area of 26,420 m2, serving for 2,576 accommodations, of which 560 are for international students. The accommodations for international students meet the standards of comfort and quality of service. There are 112 four-bed rooms and 56 two-bed rooms.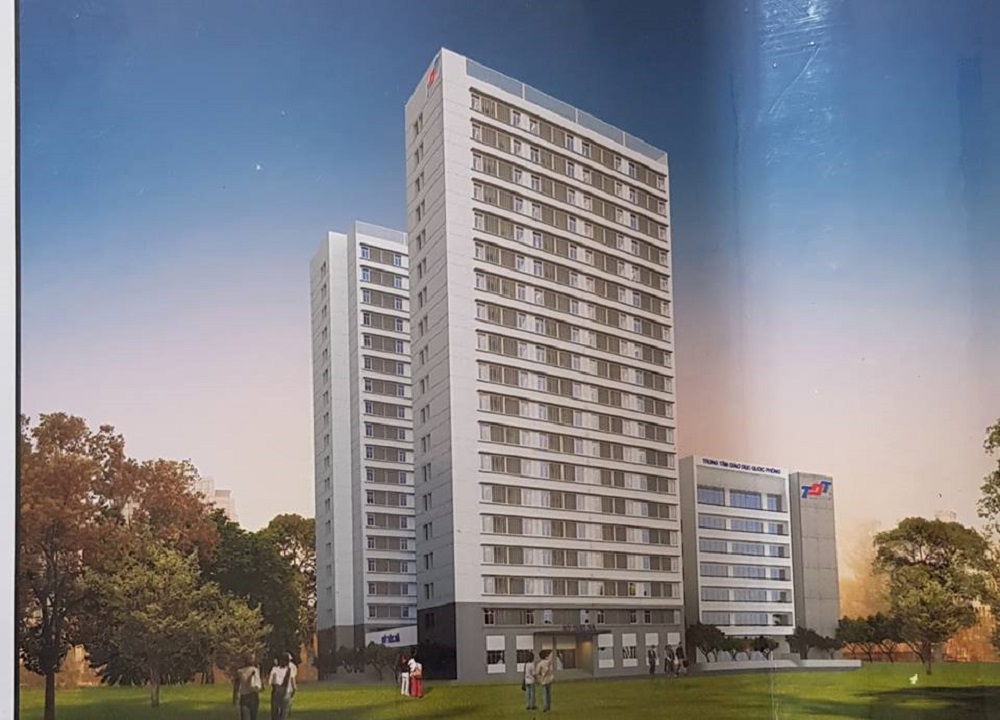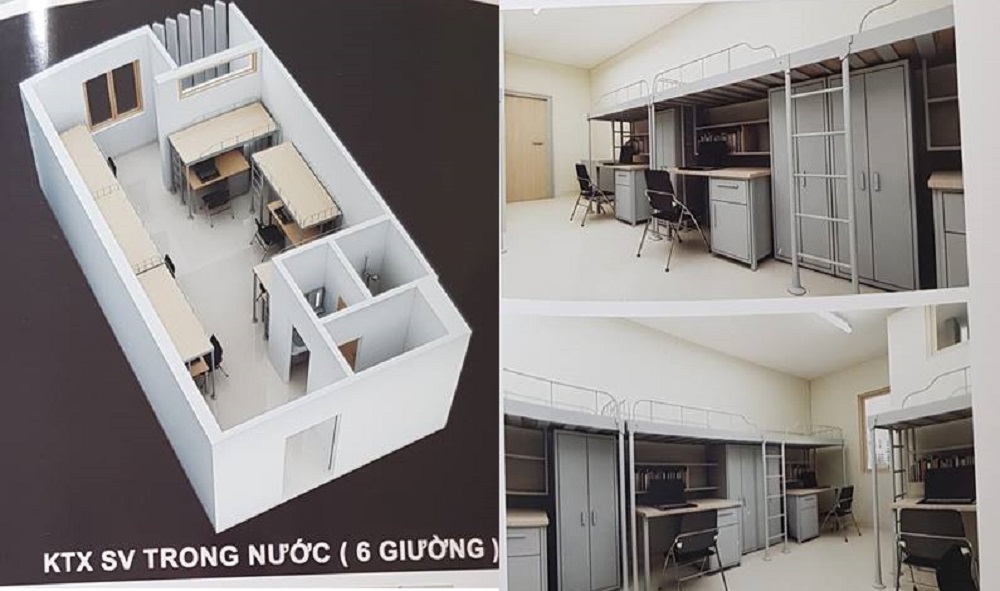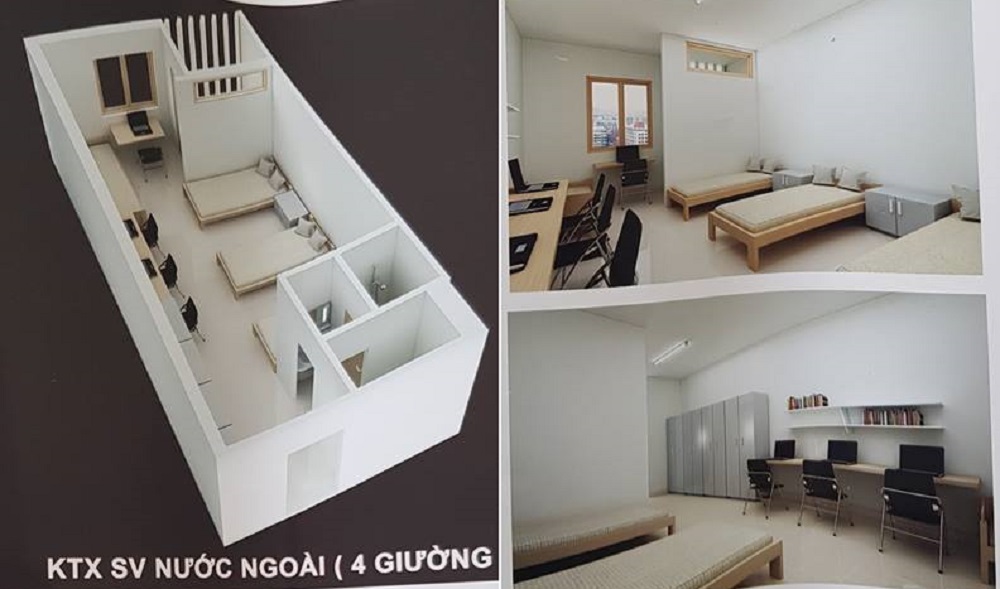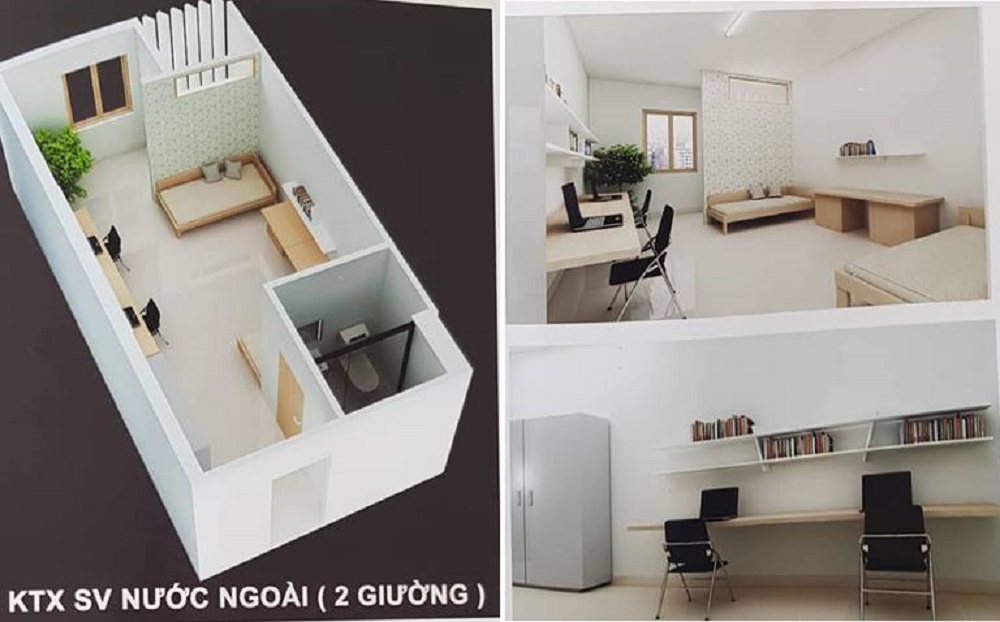 Other campuses of TDTU also have new and modern dormitory system. At Bao Loc campus, there are 2 dorm buildings completed and put into use during academic year 2017-2018, serving for accommodations for 430 students. Students stay in spacious, clean, airy and comfortable environment with closed services such as canteen, grocery, community area, TDTU gymnasium.